In today's Globe and Mail was a mention about a popular Norwegian reality series, 'Slow TV'. In the article was mentioned the 'National Knitting Evening' an event that was broadcast live. In a country of 4+ million people, 1.3 million of them watched at least 4 hours of the broadcast that included 4 hours of discussion and 8.5 hours of "long, quiet sequences of knitting and spinning"
Intrigued, and with the help of Google, I found a
2 hour video clip
(the first of 5) of the 2013 event translated into English. Scroll below the video for the other 4 segments.
In it we see the sheep being shorn and 5 spinners spinning the fleece 'in the grease'.
Then a sweater is knit in an attempt to break the Australian record of 4 hours 51 minutes.
The pattern is a standard one for this 'sheep to sweater' competition. 96 stitches are cast on for the back and front. There are 16 rows of K1, P1 ribbing for the bottom cuff, then stocking stitch. The quality of the video is excellent. I love the Dale of Norway-esque sweater worn by the presenter.
Now THAT'S reality TV worth watching.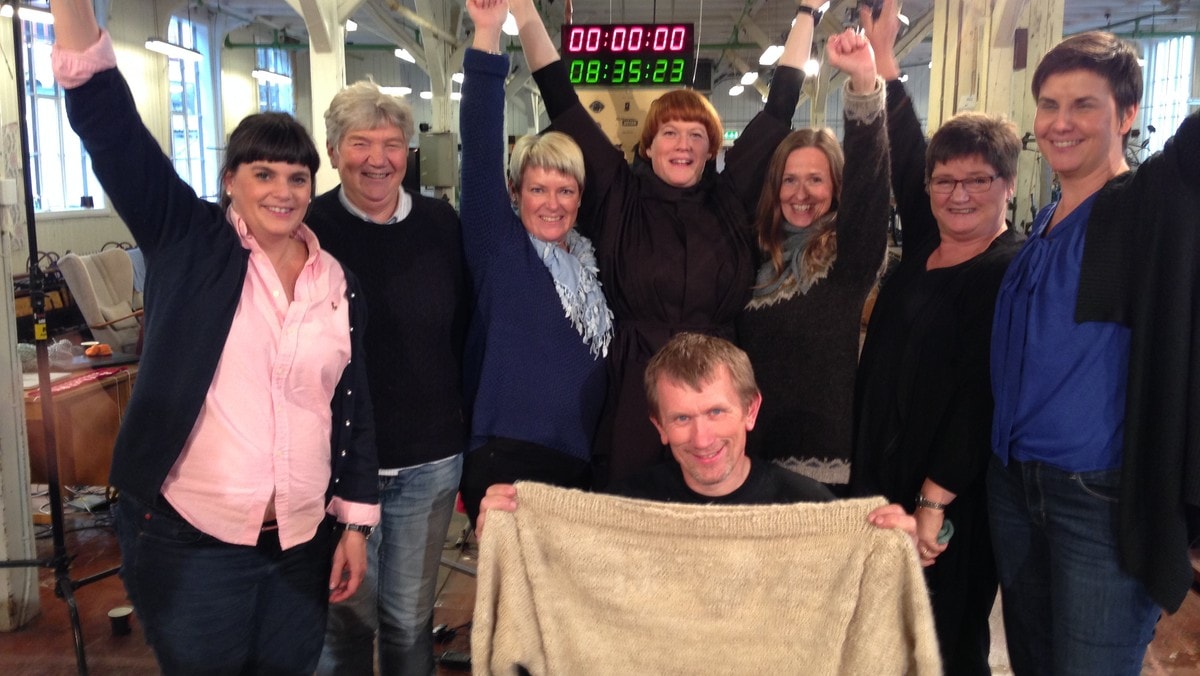 Enjoy!