On Monday, we took a little trip to
Tofino with a visit to Ucluelet
. Tofino is on the west coast of Vancouver Island about halfway up the coast. It's 318 km but takes over 4 hours as about half of it is on twisty-turny roads through mountains. The scenery is spectacular. We had fabulous, cloud-free, sunny weather.
First we went to Ucluelet to the Wild Pacific Trail.
Tofino Resort and Marina.
This was the view of the marina from our building. The room was very clean had nice, comfy bedding and modern decor. The only exciting part was the very steep driveway down to the building from the check in area up by the road. One would not want to be driving a standard transmission vehicle when wanting to get back up to the road.
I found a place for us to stay on Airbnb. It's an old hotel that has had all the guest rooms recently refurbished. The room looked really cute and had all the amenities. Comfy king bed, fresh linens,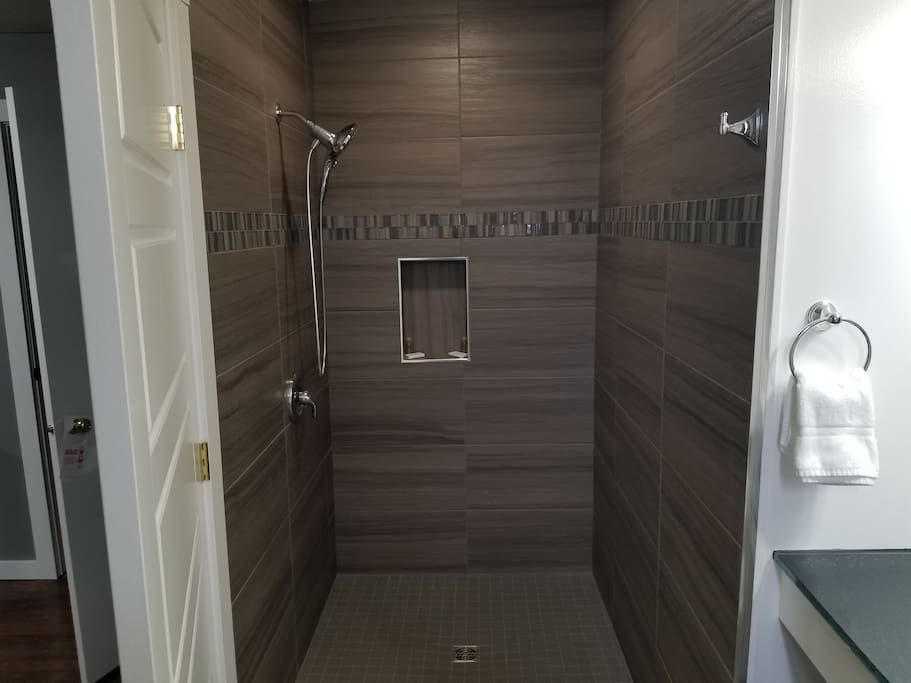 high toilet and new vanity.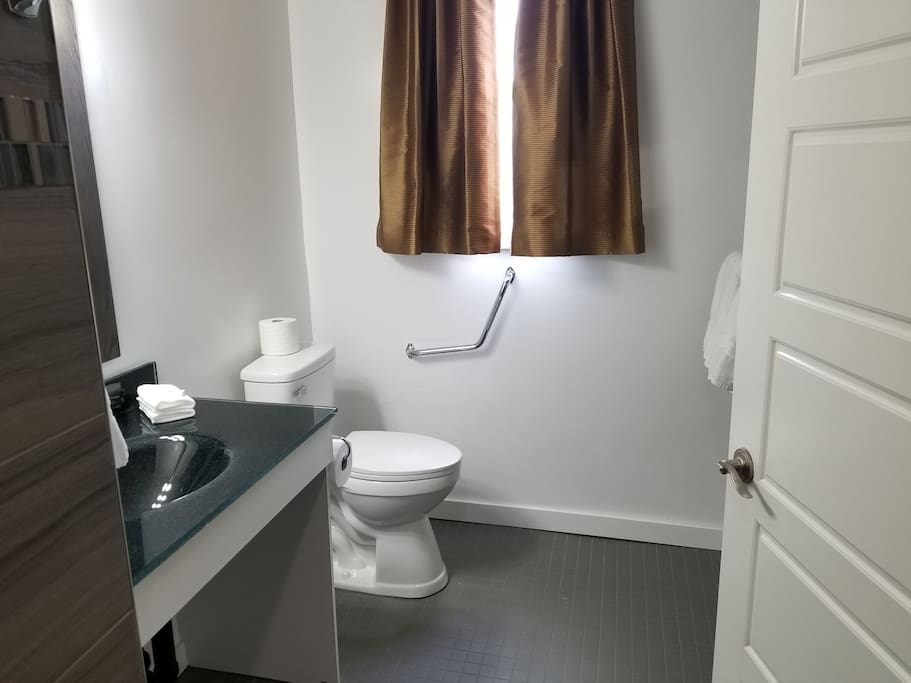 The exterior of the place is very 'vintage' with a couple of bars and restaurants on the main floor. But the room upstairs was very clean and quiet - even though we were on the main drag. Apparently on Friday and Saturday nights there is live music downstairs but we didn't have to deal with that on a Tuesday night. There were even two complementary pairs of earplugs for us if we needed them.
We had dinner at a nearby Greek restaurant,
Orestes Greek Kouzina
. Skip's roast lamb and my chicken souvlakia were excellent. The baklava I had for dessert was possibly the best I've ever had - clearly it had been freshly made. Because we walked to the restaurant, we even shared a 1/2 litre of really good Greek wine. It was an excellent dining experience in the unlikeliest of places.
We stopped in Duncan on our way back to Victoria yesterday. We went for lunch with Fred's cousin, Doug and his wife Carol, and got caught up on the latest family info.
We didn't do too much today. We went for lunch at a local Japanese restaurant and I watched the drama of the Kavanaugh Supreme Court confirmation hearings. It sure would have been nice if all of this had been dealt with back in July when Dr. Ford first submitted her allegations. I cannot even imagine what it took for Dr. Ford to appear. And would there have been any appropriate way for Judge Kavanaugh to answer to the allegations? What a dumpster fire.
Tomorrow we're going back up to Sidney to explore more book stores and have lunch.